BPM is home to Award Winning Personal Trainers and the best Coaches in Victoria. Not to mention they're super friendly and always ready to welcome new people to our amazing community. If you're looking for quality personal training in a welcoming gym environment our Team is here to help. Book your complimentary fitness assessment here to get started. 
Scroll down to learn more about our Personal Trainers and Coaches.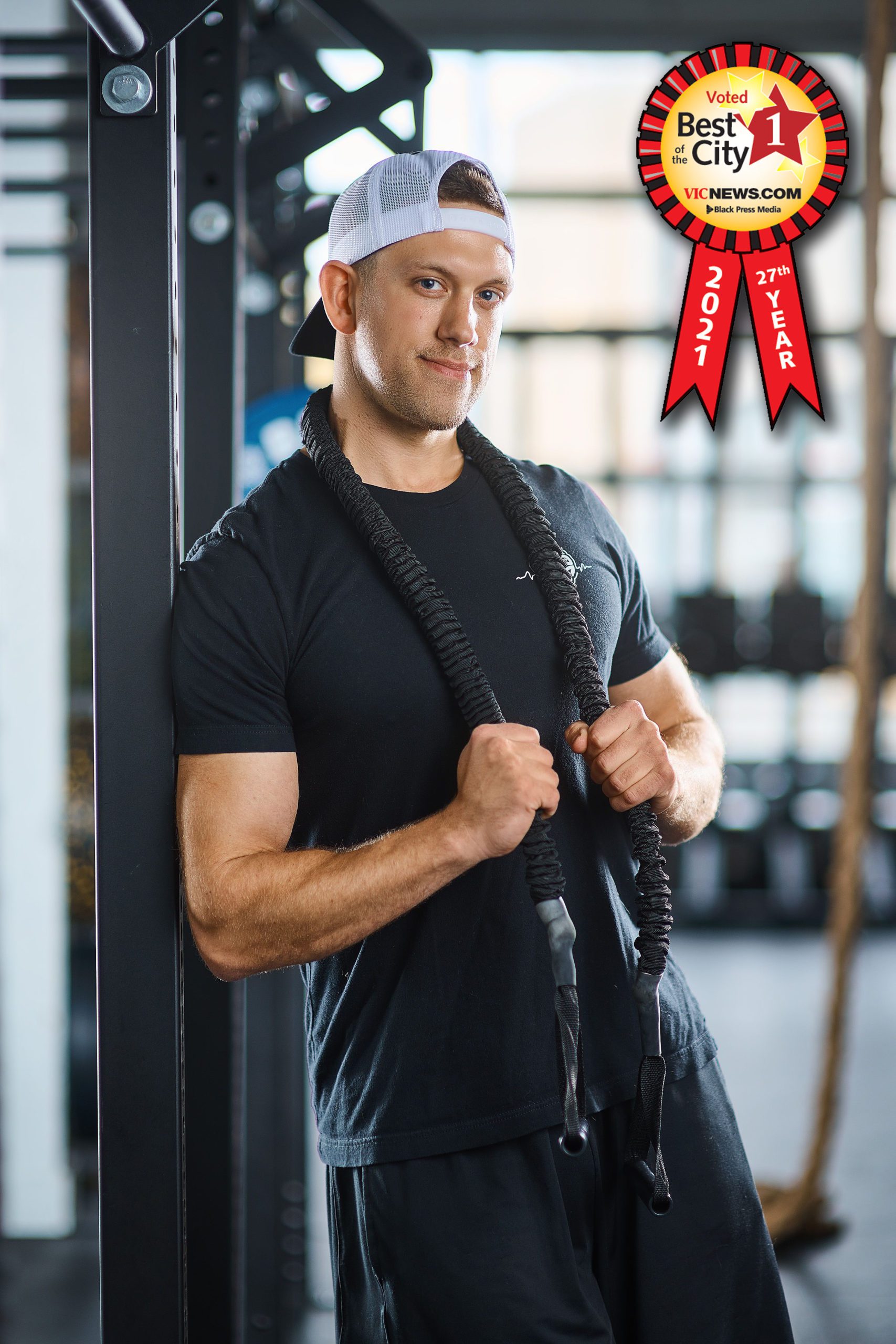 Keelan, Owner, Trainer, Coach
Keelan has over 17-years experience working in the fitness industry. He graduated from the University of Victoria with a degree in Recreation and Health Education with a focus on exercise science and nutrition. He's a Certified Weight Trainer, Personal Trainer, Group Fitness Instructor, and Movement Specialist which allows him to work with a diverse clientele from rehab to Olympic lifting and sport-conditioning. Keelan uses a proven, science-driven, blueprint to give his clients the tools and guidance for achieving life-changing results in a short amount of time. Outside of BPM, he can be found woodworking, or scheming up a saucy new workout.
Daniel has been involved in high level sports, weight training, and coaching for over 7-years. He holds a BA in Business Administration with an emphasis in Marketing from Colorado Christian University where he also played collegiate baseball for 4-years. He received his Certificate as a Personal Trainer from ISSA (International Sports Science Association) and is a Certified Online Personal Trainer from OTA (Online Training Academy), as well as a TPI Specialist (Titleist Performance Institute). Daniel's focus is on the movement and technical skills of weight training and coaches a variety of modalities including powerlifting, weight lifting, bodybuilding, powerbuilding, mobility, and conditioning. Outside of BPM, his hobbies include golfing, hiking, and reading.
Hana is recently retired from her varsity rowing career with the UVic Vikes where she graduated with her degree in English. Her competitive nature keeps her motivated, and she's not afraid to challenge you to a race on the rower (even if your 2k might be faster than hers). Hana also loves road cycling, and in her spare time you'll find her with a book in one hand and a coffee in the other.
Tom, Trainer, Coach, Massage Therapist
Tom is a Certified Personal Trainer, holds a degree in Sport & Exercise Science, and is a Massage Therapist from the UK. Warm, welcoming, and incredibly knowledgeable Tom specializes in functional fitness, with an emphasis on building strong minds and bodies equipped for longevity and functionality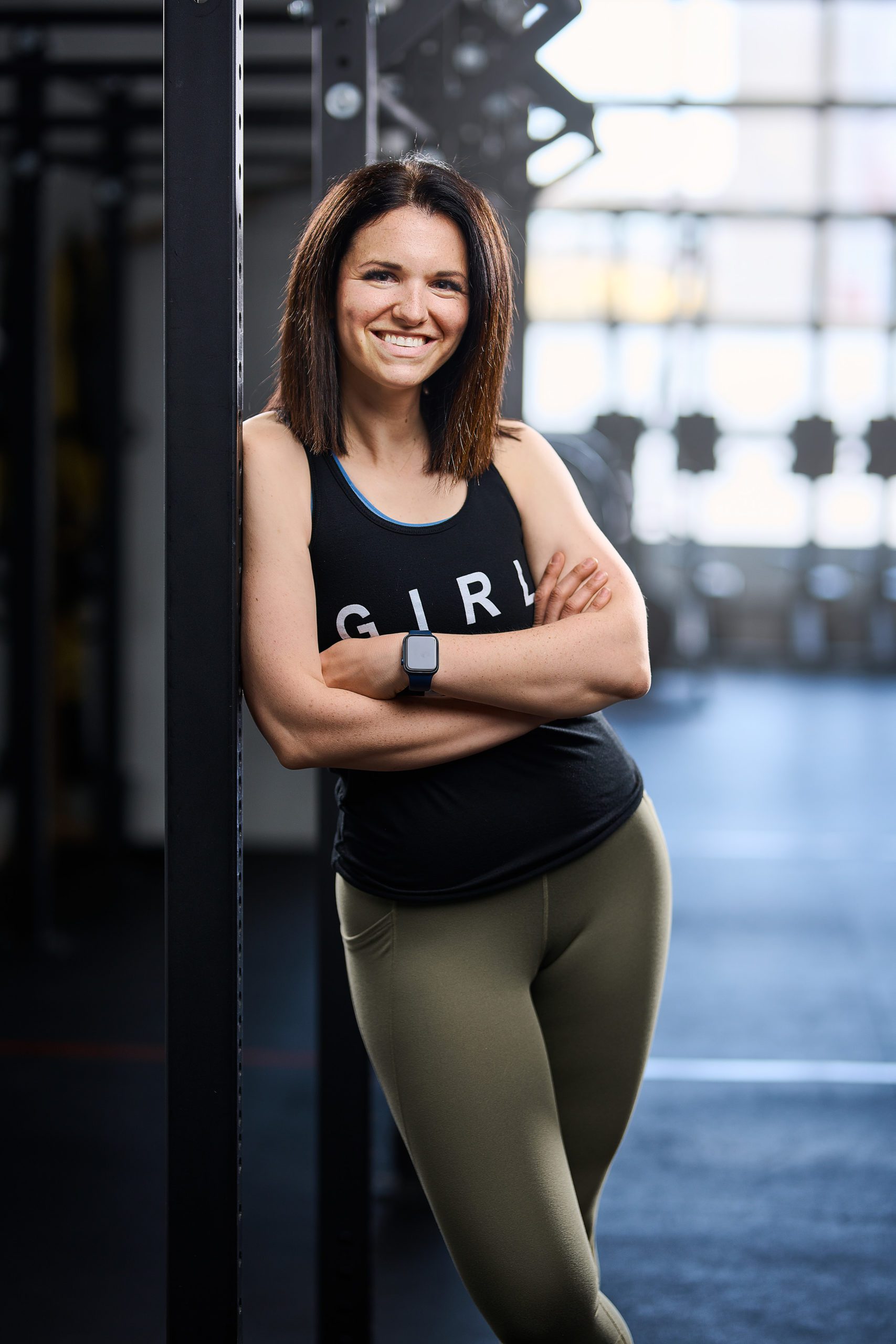 Melissa has been a Coach at BPM on and off since 2020. She became a BCRPA certified group fitness and indoor cycling instructor in 2016. She enjoys teaching fun and challenging classes of all formats, integrating bands, dumbbells, kettlebells and barbells. Each class is different and will get you out of your comfort zone. Her favourite exercises are burpees and pop squats – you will definitely see some of these in her classes! Outside of BPM, Melissa enjoys hiking with her dogs, reading and cooking.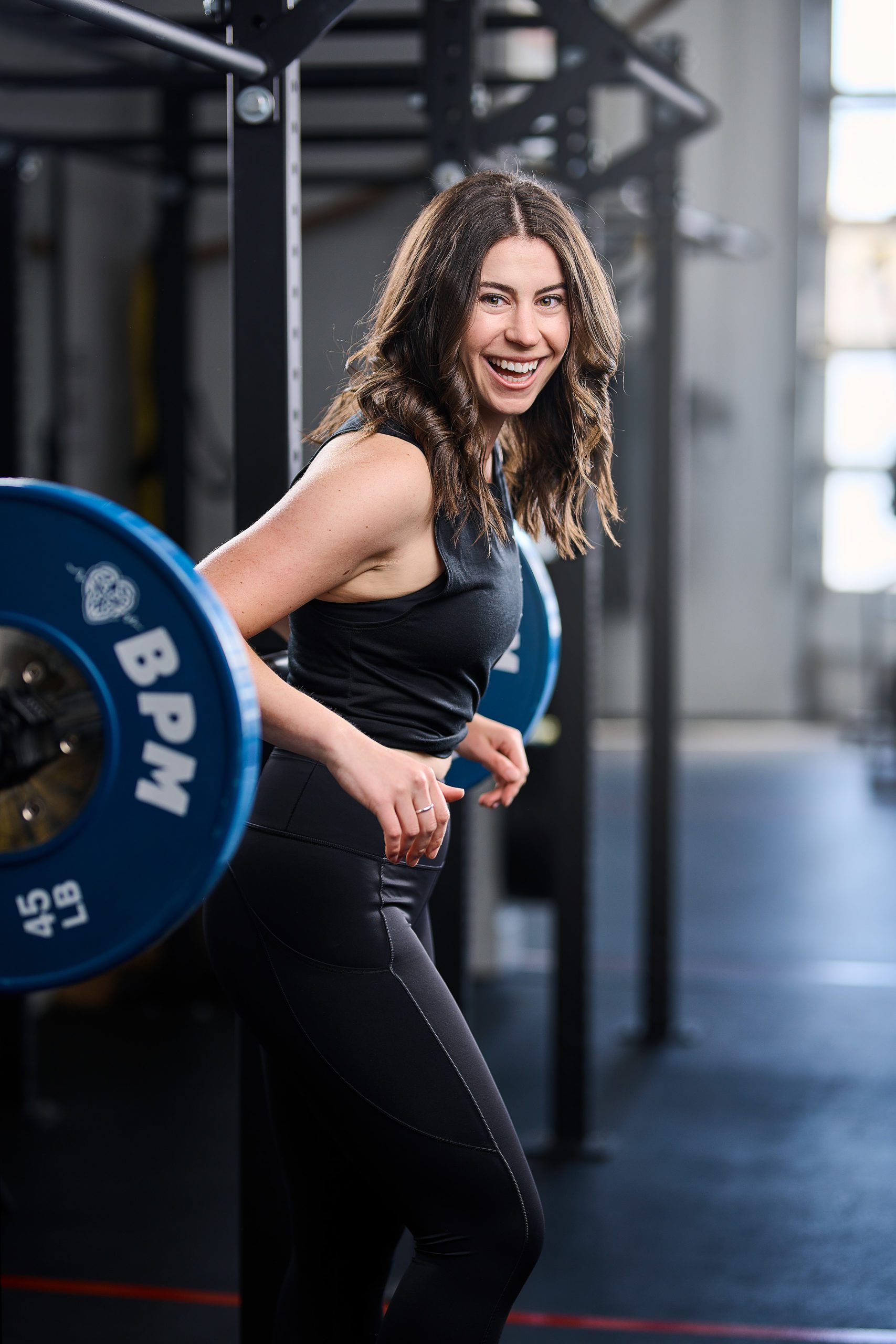 Hannah has been a BCRPA fitness instructor since 2013 and with Team BPM from the very start. Hannah brings bubbly energy and upbeat music to create fun and challenging classes. Her training style includes: HIIT, bootcamp, and strength formats for all fitness levels. Outside of BPM, Hannah can be found cooking, biking, and spending time with friends & family.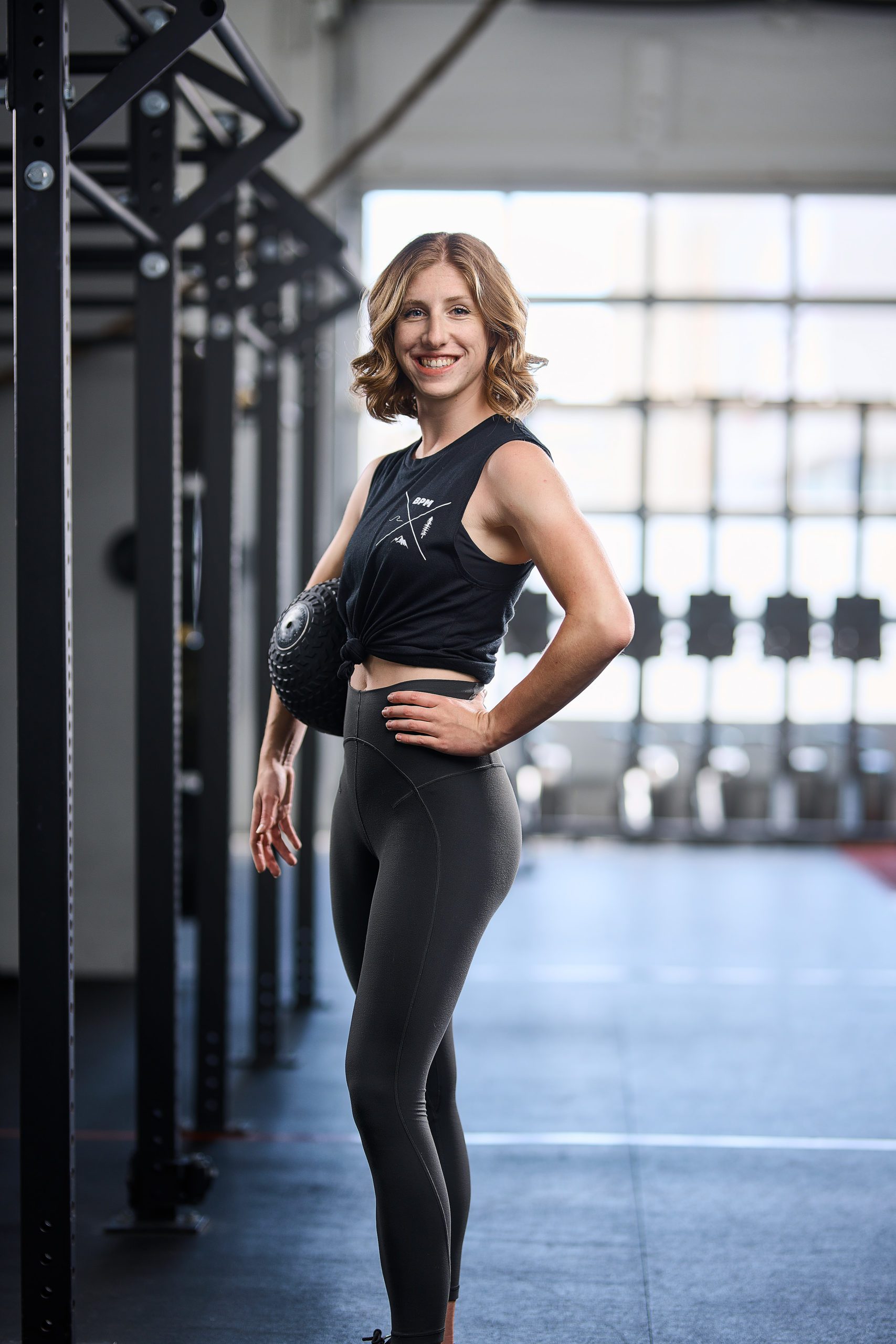 Hannah has been with BPM since 2019 and recently received her Certificate as a Personal Trainer from ACE (American Council on Exercise). Hannah is currently working towards a Diploma in Holistic Nutrition through Pacific Rim College and towards a Level 1 Nutrition Certification through Precision Nutrition. She looks forward to providing nutrition advice upon completion of these programs. Her training style is focused on mobility, strength training, olympic lifting, and HIIT. Outside of BPM, Hannah enjoys being outdoors, cooking, and baking! 
Originally from Alberta, Brandt has found a new home in Victoria. With a background in competitive sport, Brandt played for the Camosun Chargers basketball team and now dedicates time to help others improve their game. As an ISSA Certified Trainer, Brandt brings a wealth of knowledge and exercise experience to the team.
Born and raised on Vancouver Island, Cole has been involves in sports and exercise most of his life including baseball for over 8-years. Cole has been working as a certified BCRPA Personal Trainer in Victoria for over 3-years, working on all aspects of fitness, with attention given to hypertrophy and body recomposition. Cole is also expected to graduate with a BSc in Kinesiology in 2024. Outside of work, Cole enjoys hiking, camping, and spending time with friends and family.
Tera has been a trainer for 4-years, graduating from NAIT in 2019 with a diploma in Personal Training. Tera is also a Certified Personal Trainer through the Canadian Society of Exercise Physiology. Her specialities include functional movement, corrective exercise, and boxing, with mental health always being the primary focus. "I grew up playing many sports with hockey and boxing being my main focus now. I love what sports have taught me, they have always been my outlet for my mental and physical health. I love the way fitness has helped me grow as a person, and now a mentor for others. My goal is to bring as much fun, educate, and support to every client!" 
Paul (who failed to provide his bio) hails from the Scottish Highlands. Much like the Highlands, Paul is wild and untamed, yet awe-inspiring to look at. When he's not challenging the Loch Ness Monster to an arm wrestle, Paul enjoys squat pressing sheep, bicep curling lamb, and hydrating with an ice cold pint of his Client's tears. He's also pretty adept with mobility and not horrible to be around most days.
Coach Jules became a Certified Personal Trainer in 2021 due to gym closures during the pandemic. In her own words, " Fitness has always played a strong part in my mental health, and when the pandemic hit – the first thing I did was create a home gym. I wanted to help people adapt to their new environments, and show them they were still capable of reaching their goals. I wanted to create a community to help support others, and myself." Coach Jules loves bringing the heat and energy to her classes. "I would say my coaching style is a mix of functional fitness x strength and endurance. The dancing is optional – but I warn you it's contagious." Outside of BPM, you can find Jules golfing, walking her Siberian Husky, Pyshka, & spending time with her loved ones.