800B CLOVERDALE AVE.
FITNESS CENTRE
 THE STUDIO
Keelan built the Fitness Centre in 2018, to provide a place where every body can get active, have fun, and meet new people through physical fitness initiatives. We aim to lead the industry in motivation, build physical competency, and unite our community by nurturing the pursuit of fitness for life.
Our 5 UNITE principles are at the heart of BPM:
Unity – bringing our community together through a common good
Neutrality – serving people, not systems, with compassion and understanding
Integrity – conducting our business with honesty
Transparency – creating an open line of communication with members, staff, and community
Equity – treating all members of the community fairly and without bias
With these principles we have created an inclusive and welcoming environment free from gym-timidation where you can feel comfortable while safely pushing your physical limits regardless of race, religion, ethnicity, or sexual orientation.
Where:
Located in the heart of Saanich at 800B Cloverdale Ave, BPM FC provides an atmosphere that makes you feel at home. Friendly staff, natural light, high ceilings, a beautiful bay door and plenty of space characterize our unique studio. When you walk into BPM, you will be greeted by one of our friendly staff who will help you with anything you need. The Fitness Centre also features a coffee bar, retail area, change rooms, washrooms, treatment room, shower, and hydration station for your convenience.
What we do:
Have fun … peppered with fitness! BPM FC offers a wide range of fitness classes to Victorians including bootcamp, strength conditioning, boxing, yoga, TRX, mobility, HIIT, and more. We are also happy to provide Personal Training, Fascial Stretch Therapy, Massage, Movement and Mobility services, and Workshops to further the education and competency of our members.
At BPM FC, you'll also have the opportunity to join the BPM Barbell Club where you can work on Powerlifting and Olympic lifting with our experienced Coaches.
What we have:
Check out why we're Saanich's #1 functional training facility:
Dedicated Personal Training area
10 Squat Racks
19 Barbells
Thousands of pounds of bumper plates
100+ sets of dumbbells up to 100lbs
15 TRX
15 Concept 2 Rowers
2 Ski Ergs
Assault Bike
2 Keiser M3i Spin Bikes
70 feet of pull-up bars
50 foot turf and sled
6 Boxing Heavy Bags and gloves
Climbing rope
Cable machines
Bands, bosus, tires, battle ropes, skipping ropes, and mobility tools
High-ceilings
Massive bay door with natural light and fresh-air flow
Why are we different?
BPM FC strives to provide classes that promote physical, emotional, and mental wellbeing. We want every body to feel comfortable here, no matter who you are. We hold our staff to the highest standard to provide you with a service that's safe and effective. In addition, we also provide our members with the option to use Live Heart-Rate Tracking technology. Every class, you'll be given the choice to use a heart-rate monitor which tracks your intensity and caloric expenditure through training zones and sends you a report after class. But don't worry, you can make it completely anonymous!
To help our newbies make an informed decision before joining, we offer an intro 3 visit pass to try out our facility, classes, and instructors for only $30. Grab yours today and check us out!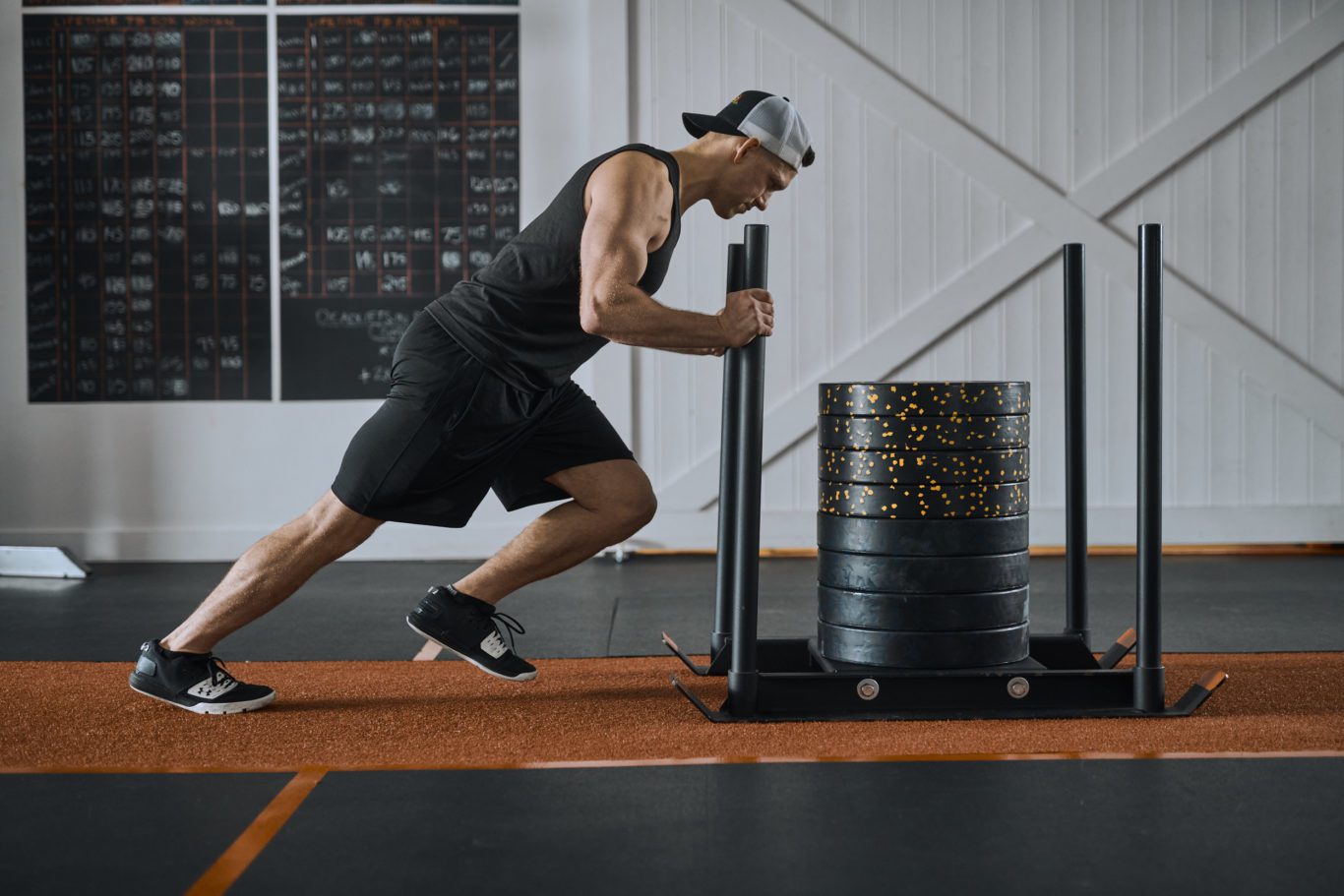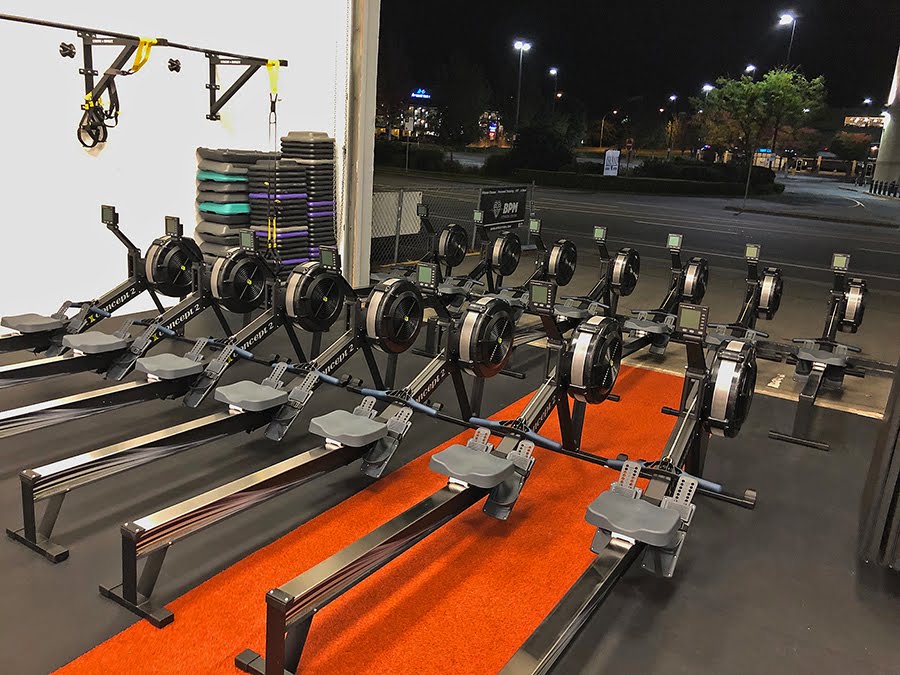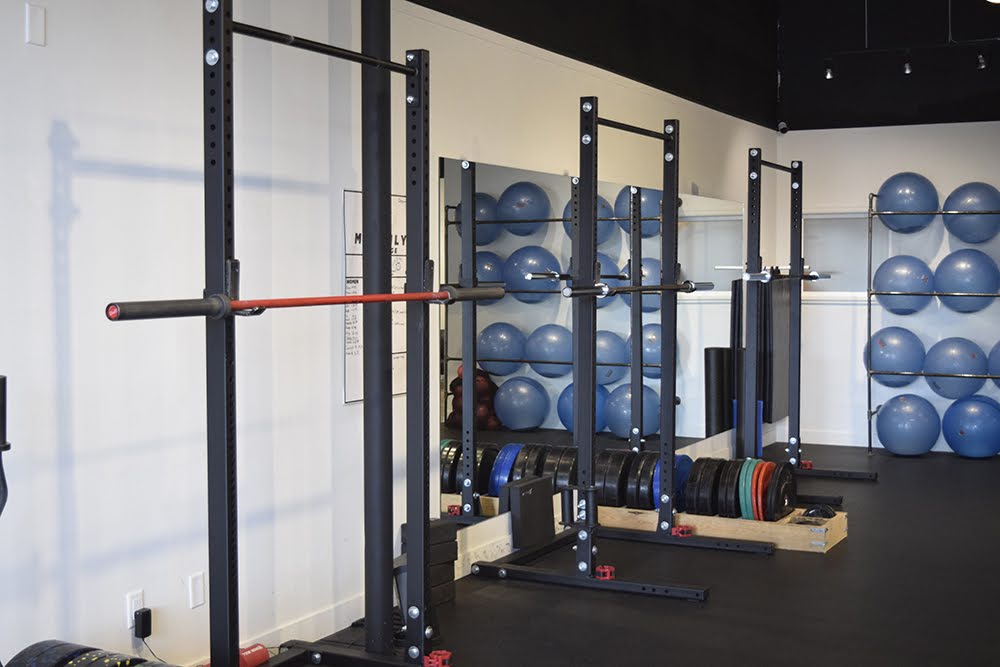 HOURS OF OPERATION
The Fitness Centre is open 6am-8pm (M-F) and 8am-12pm (Sa,Sun)